Food Map
We take pride in offering authentic and unique foods from across New York State. Tap on the map to see the foods offered by region.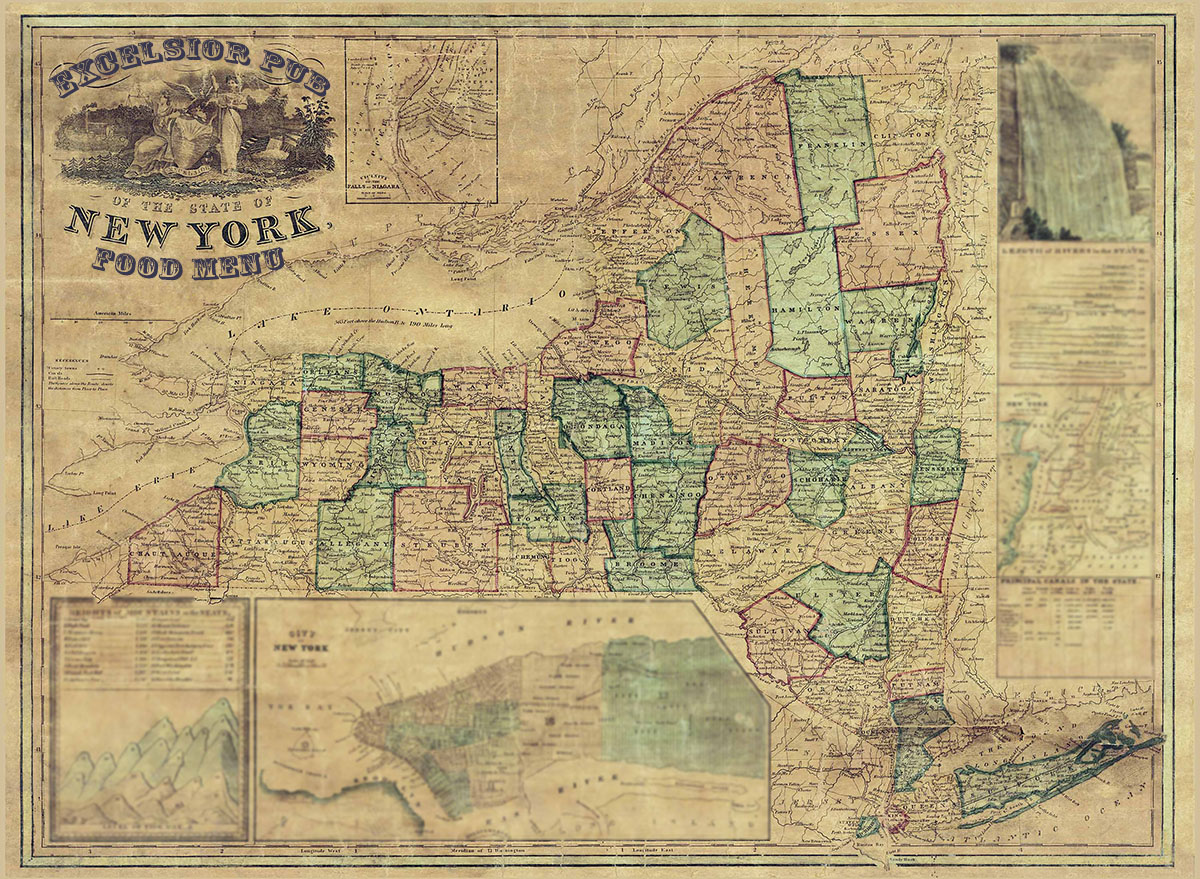 Garbage Plate
Founded in Rochester, you can combine any of the following items to make the Garbage Plate your own:
Home Fries

Mac Salad

Hamburgers

Hot Dogs

Cheese

Meat Sauce
Beef on Weck
This classic sandwich was founded in Buffalo.
A simple combination of Roast Beef, Horseradish, and Au Jus, all piled on a Kummelweck Roll. Sure to make any meat lover's mouth water!